Ripple (CCC:XRP-USD) has an ongoing lawsuit with the Securities Exchange Commission (SEC) in the U.S., which is an important catalyst to monitor. The outcome of this lawsuit will determine whether the future of Ripple is bright or bleak.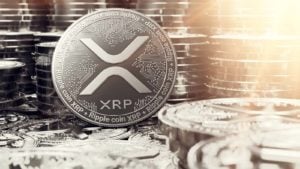 Source: Shutterstock
The question the lawsuit seeks to address is whether Ripple's XRP token is a currency or a security. The question you need to ask is whether it's time to buy XRP, or if you should stay on the sidelines.
The SEC lawsuit is an extremely important factor, but it's also important to look at the fundamentals of the token. We'll examine both.
The SEC and Future Regulation
It's hard to say what the outcome of the SEC lawsuit Ripple is facing will be, though it will likely take the form of a settlement. We don't know everything yet, but what we do know for sure is that we can expect international regulations related to the financial system to become much stricter now and in the future. History shows this.
On June 5, news that the Group of Seven (G7) had agreed to a minimum global corporate tax rate of at least 15% made headlines:
"The United States, Britain and other large, rich nations reached a landmark deal on Saturday to squeeze more money out of multinational companies such as Amazon and Google and reduce their incentive to shift profits to low-tax offshore havens.

"Hundreds of billions of dollars could flow into the coffers of governments left cash-strapped by the COVID-19 pandemic after the Group of Seven (G7) advanced economies agreed to back a minimum global corporate tax rate of at least 15%."
As with big tech companies, regulation and taxation are two huge considerations for the cryptocurrency world. And Ripple is no exception.
An important factor is the possible re-listing of XRP on major cryptocurrency exchanges. When news of the SEC lawsuit was made public, XRP was dropped by many exchanges.
Any new information in the Ripple lawsuit that comes out will probably cause significant movement for the altcoin, so expect increased volatility in the coming months.
But what is equally important to consider is that this battle between the established traditional financial system and the revolution of the decentralized crypto world will probably continue and even intensify in the future. And if the SEC decides, for example, that cryptocurrencies are illegal in the U.S., that would be a big hit for the market capitalization of the whole cryptocurrency industry, obviously including Ripple.